Moving questions and answers
When will you be closed to the public?
We will close from Thursday, November 23rd through Saturday, December 9th. During this time, we'll be relocating the Children's Library to its new space and emptying the front of the building for renovations. Fines will not accrue while we are closed.
When will you reopen?
We will reopen for regular business hours, in the new addition only, on Monday, December 11th.
Can I still return or renew my books?
Yes! The book drop on Lincoln Avenue will be open 24/7. You can renew your materials by accessing your account online. You can also call and leave a message at 785-456-9181 or email us at info@wamegopubliclibrary.com to renew your materials during this time.
Where is the new entrance?
The new entrance, including limited parking, will be on 5th Street. The Lincoln Avenue entrance will be closed until the project is complete in late Spring, 2024.
What services will you offer during the renovation phase?
 The Children's Library will be fully functioning in its new space on the main floor.

Two public-use computers will be available in 1-hour increments.

 Print, copy, and scan services will be available.

 Programs will still be offered at the Wamego Senior and Community Center. 

Our rotating collection, along with a small portion of adult fiction and DVDs, will be browsable for checkout.
What about the book sale?
The ever-popular used book sale is temporarily closed. It will reopen in a larger, dedicated space when the renovation portion is done and the Library is fully open. We are unable to take donations while the book sale is closed.
How can I get something that is not on the shelves?
We are able to search our stored books for your requests. There are also many ways you can place an Inter-Library Loan request to get an item from another library:
Come in and ask library staff to place a request.

Call us at 785-456-9181

Request an item through your online account.
We're happy to assist you.
Will there still be a meeting room?
Unfortunately, there will be no meeting room space available. The lower level will serve as offices and storage and will not open to the public until late Spring, 2024.
Wait! I still have questions!
Darci would love to talk with you about what is going on at the Library! Call 785-456-9181, or email her at director@wamegopubliclibrary.com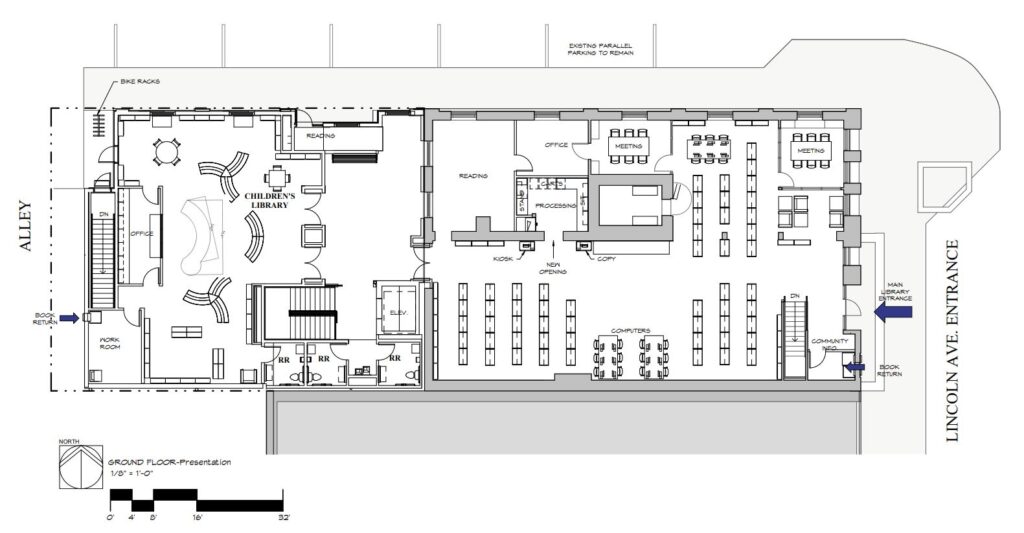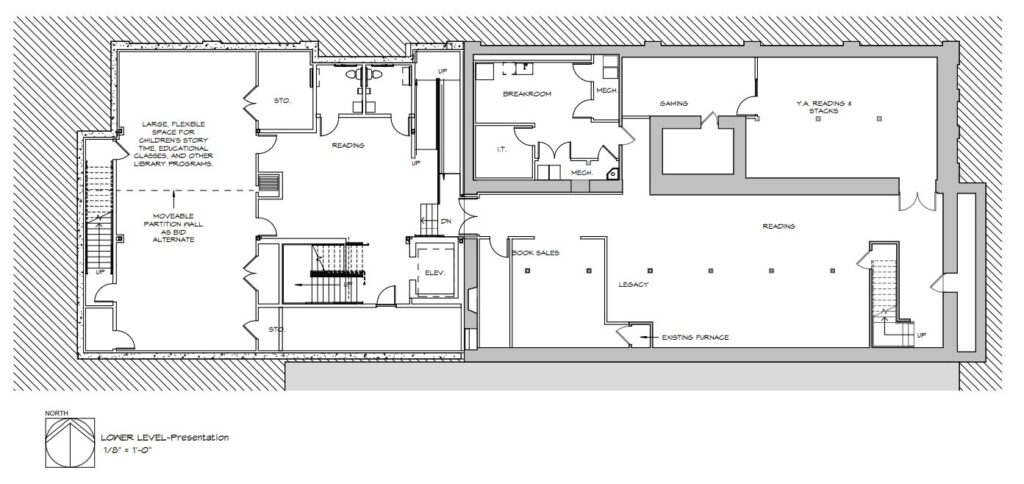 Thank you for your Donations and Pledges!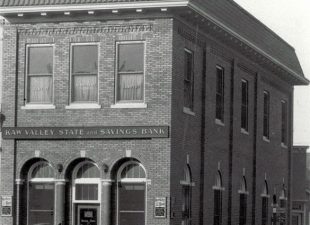 In 1937 the dream of a library began in Wamego; that vision has continued to grow over the years.
Click the image for more of our storied history.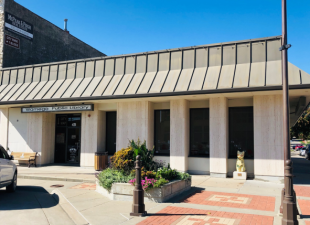 Celebrating the Present
In 2022, Wamego Public Library had 31,150 visitors, 51,330 items checked out, 3,880 uses of public computers, 6,725 downloaded e-content and offered 297 programs for community members of all ages.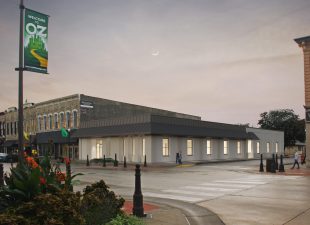 Construction began with a ground breaking ceremony on October 7th, 2022. The expansion and renovation project is expected to be completed in the spring of 2024.